Bulletin 12 May 2014
Rotary Club Bali Ubud Sunset
District 3420 / No. 79571
Meeting every Monday at 5:30 PM at Maya Ubud Resort, Ubud
"Be who you are and say what you feel because those who mind don't matter and those who matter don't mind." Dr. Seuss
Bulletin May 12, 2014
Back Home at Maya Ubud
Members found their way back to our beautiful meeting room at Maya Resort and Spa after two weeks of 'being someplace else.'  On April 30 club members met at Setia Darma Mask and Puppet Museum with VP Rucina as our tour guide.
Rucina is steeped in Balinese history and culture and could tell us what each of the masks or puppets represented and how they fit into the famous Mahabharata and Ramayana tales.  The museum is awesome!!  Then on May 5 we all consumed scrumptious empenadas at Rtn Janet's lovely restaurant, Café Havana, and managed to simultaneously participate in a Club Assembly.
Guests
Pres Sue introduced our guests with special mention of former member Don Bennett…stolen from our club by RC Woodside-Portola Valley where he'll assume the presidency on July 1.
We did get to keep Don's wife Sue in our club!  Also with us this evening was husband and wife guests from Vienna Austria…both non-Rotarians…but wife's father is a long time Rotarian.  We acknowledged the Rotarian father by
sending a Make-up Card back to Vienna…just for him.
TRF Donations
We're getting down to the wire to get those last TRF donations collected.  Thanks to those who have donated and thanks to those who surely will be donating before the end of May. To date, our six year old club has donated on average, US$7,700 each year and we hope to make this year's donation equal to or better than that amount.  The 'return on investment' has been 30 to 1 in the form of Rotary International and Rotary clubs support for our club's projects!!
AG Marilyn shared the latest report on the audit our club is STILL undergoing.  What may be the last of it was a conference call between the two auditors (one in Delhi, India and the other in Melbourne, Australia) and Pres Sue and AG Marilyn in lovely Bali.  This audit better be finished soon 'cause AG Marilyn is getting short tempered, particularly when Pres Sue questioned who would have access to the final report… One of the most annoying experiences has been the attitude of 'guilty 'til proved innocent.' It was surprising to discover the lack of understanding on the part of the auditors about Indonesian banking and little to no knowledge of the Balinese culture.  An audit of the auditors will be forthcoming and could well excommunicate the authors from Rotary!!
EarthDay
PP Rosalind reported on the Earth Day Festival.  Bali Ubud Rotaractors turned out to handle registration but the turnout was not as large as had been hoped…conjecture was that this was partially due to the location of the event.
Dues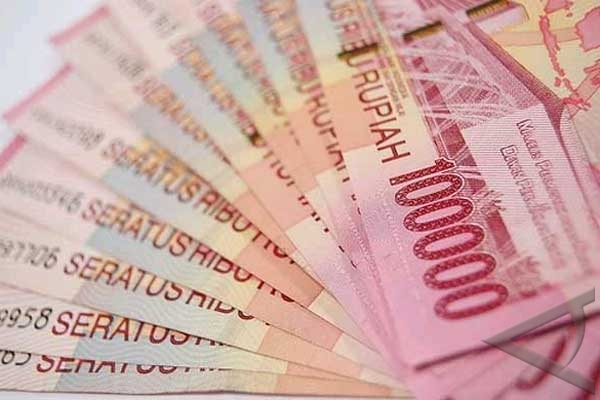 Treasurer Danielle reminded us it was that time of year…again!  Dues are due.  Clever marketer that she is Danielle announced annual dues would be IDR 3,100,000…but after members gasped at the huge increase from the previous year, Danielle reduced the amount to 1, 300,000.  We were all so relieved that dues should be rolling in at a rapid rate.
A Flood of School Supplies
The club has just been gifted with a huge amount of school supplies thanks to Roe Gruber and friends.  Roe is a successful USA travel agent (Escapes Unlimited) and her Bali bound clients often bring school supplies for kids in our elementary schools…as suggested by Roe!
As these school supplies are distributed, we'll take pictures so they can be shared with Roe and her generous friends.  
We were honored to have PP Risto, RC Nusa Dua with us tonight.  This club has been very active in projects and Risto shared some of their accomplishments with us. Over the years they have helped 1,360 children to correct harelip with funding from two matching grants. They've trained close to two hundred midwives to be alert for mothers who are HIV positive and have provided milk to children born to HIV positive mothers until the children were 18 months old.  The training portion of the midwives project has been recognized as a successful model and the
government has assumed responsibility for its continuation.  Now in process is the development of a Global Grant that will stress education about HIV and provide follow-up for patients diagnosed with HIV.  A frequent project partner is the well-respected Bali foundation Kerti Praja, a longtime leader in the fight against AIDS.   Two Nusa Dua club members have been the 'movers and shakers' behind these projects and they are Ari Murti and Joe Rosario.  Risto was proud to share their accomplishments with us. 
GUEST SPEAKER
Always of interest is how to stay healthy and our guest speaker, Natalie de Jeune offered osteopathy as a path to better health without use of drugs.  After six years of training plus ongoing refresher courses, Natalie is a very experienced Osteopath.
Osteopathy is preventative and curative, a manual medicine that uses anatomy and physiology.  Both Osteopaths and patients must be aware of the body's reactions.  Natalie says she may use a soft or hard touch dependent on the problem and can work on nerves, organs, and can improve blocked circulation, all by touch.  Treatment is of course is tailored to the client whether infant or aged.
For example, sciatica can come from bad position of the uterus or prostrate.  Maybe have low riding kidneys.  Your kidneys can move 600 meters up and down daily. If it doesn't move, it gets stiff.
When first working with a patient, the osteopath takes a case history and then does an organ checkup.  How is the body checked?  The walking posture is noted, how the patient sits, whether a woman crosses her legs or places both feet on the ground, and where a man places his arms when in a sitting position.  A patient's every movement tells the osteopath about him or herself.  The patient is asked to lie down so the organs can be palpated.  We ask the body where the problem is.  Our hands are trained to work with bones, arteries, muscles, organs, and nerves.  We must be gentle and try to increase circulation.  We mobilize the systems in the body.  We try to bring water back to the discs located between the spine's vertebrae because in Bali there are many dehydration and kidney issues.
When should you consider going to see an osteopath?   When can we help?…following any body trauma including birth, surgery, breathing disorders, visceral disorders such as gastritis, high (or low) blood pressure, migraines, emotional stress.
by