Bulletin 28 August 2017
Rotary Club Bali Ubud Sunset
District 3420 / No. 79571
Meetings on the 2nd Monday of the month at Kakiang Garden Café, Jl. Andong at 5:30 PM
And the last Monday of the month at Maya Resort & Spa, Ubud at 5:30 PM
"You can't stay in your corner of the Forest waiting for others to come to you. You have to go to them sometimes.'' unknown
Bulletin August 28, 2017
 ANNOUNCEMENTS, CORRESPONDENCE, REPORTS
Pres. Allan welcomed all our guests and members.  Allan then said he'd do a quick introduction and then introduce our 2 guest speaker, after which we'd have the rest of our meeting.  (See below about the guest speakers).  He mentioned that we still had cookbooks to sell and invited everyone to purchase them to help the club. In addition he mentioned that VP Rich had just returned on a late flight from the states.
Allan reminded all present to keep   looking for new members–the current number is 16 plus 1 honorary member. It was also announced by Proj. Committee Dora that Tika will be applying to join the club, this is wonderful to hear. Tika will complete the application in the next few days.

Secretary Sue Bishop has suppliers for Club T-shirts–they will be in 3 sizes unless otherwise specified.
The continuing resolutions have been circulated, and Allan promised a prize for the first complete the subsequent questions
At present, the only committed project is a Rumah Sehat healthy day on October 14, at a small village near Culik in Karangasem
IPP Bruce reported from the Christmas function planning group, which has agreed that it will be on Sunday December 10, from 6 to 9.30 PM at the 5 Star Maya Resort & Spa Ubud. The cost will be 600,000 rupiah, less for KITAS holders and younger attendees. Members from other Bali Rotary clubs will be invited. Bruce asked all members to help with raffle prizes. The net profit target is a minimum of 40 juta rupiah.

Allan reported on a recent trip to the area above Amed, where the 'Muntig 1 project has been completed, getting good water to about 3000 people.

A project to provide school books to several schools near Culik is being developed–book donations from Ganesha are being pursued.
The new Gitgit water project will build on the original Rotary project from 10 years ago, there is now a need to expand to the higher villages. Piping and pumps will be the main cost.
Bali Children's Project scholarships—Bruce has submitted a proposal to sponsor 20 children, which will be reviewed by the Board. In addition another larger sponsorship project is being developed in partnership with an overseas club from Oslo in Norway.
A clothing donation program is being considered for Gitgit, where a recent count found 43 children coming to school with no shoes.
Bruce and Sue reminded all about the 'Evening on the Green'   in Sanur on September 9.
Meeting closed at 7.15 PM
GUEST SPEAKERS
Melati and Isabel Wijsen spoke about the organization they created,  Bye Bye Plastic Bags, which has the overall objective of ridding Bali of plastic bags. They have a strong connection with Rotary, being an Interact club.
Beginning when they were 10 and 12 years old, as students (at the Green School) they decided to become social activists in the cause of reducing the rubbish in Bali while also acting on risks to the food chain and other damage to the environment.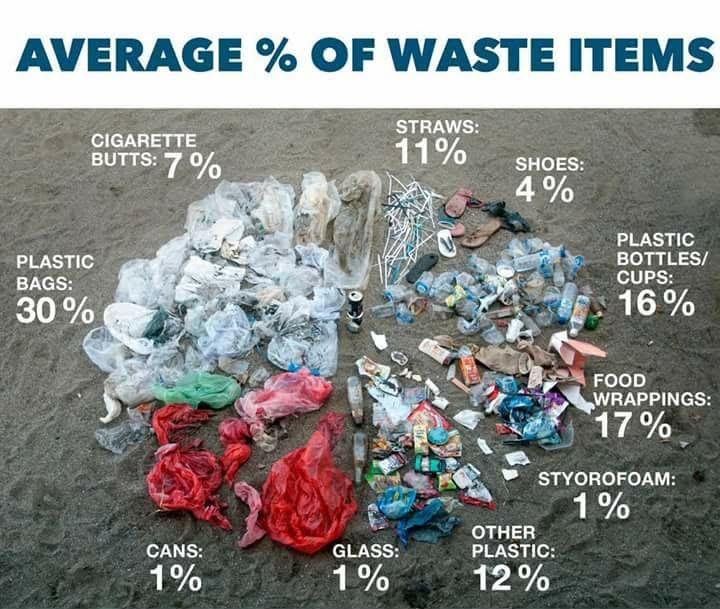 They now have 25 active members of the organization, and have run several major projects, including 'one island, one voice' which recently conducted Bali's biggest beach cleanup, involving 12,000 volunteers who collected 40 tons of rubbish. 75% of the volunteers were Balinese people.
They work in a 'pilot village of 800 families, where over two to three years they have reduced plastic bag use by 60%.   http://www.oneislandonevoice.org/
In another village, they have recruited 42 women for making bags to replace plastic, and have two sewing machines so far. At 2.5 juta rupiah each, they need several more machines.
There is a booklet that explains their work–more than 1000 have been distributed. Soon a new edition, with a much wider inclusion of environmental issues will be available. They have so far recruited 150 retail and other businesses to be plastic bag-free members of 'one island one voice' and advertise this on all their public platforms.
As well as 'TED talks' (https://www.ted.com/talks/melati_and_isabel_wijsen_our_campaign_to_ban_plastic_bags_in_bali#t-102808), and publicity in a wide range of Indonesian and international media, they have spoken to the General Assembly of the United Nations and been nominated by Forbes Magazine as 2 of the 10 most inspiring Indonesian women.
After a joint meeting with the Kebupaten of all Bali provinces, and the Governor of Bali, there is united commitment to introducing curbs on the use of plastic bags here. However, there are complex legal issues at the national level that have delayed implementation so far. 'Our legal team is working on that'.
There is a Bye Bye Plastic Bags T-shirt, which is available at the Green School
Raffle prize was won by Brian!
Next meeting: Kakiang Garden Café on Jl. Andong  5:30 to 7p.m., 11 Sept.
by